Vehicle Window Tinting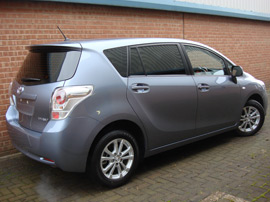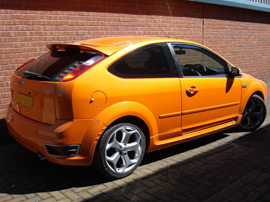 Our professional technician's skills aren't limited to just cars. That's why, whatever the vehicle you own, you should come to us here at Spire Tinting to reap the benefit of our skills. We use high quality LLumar film on every job we complete, so you can be assured that you will be left with increased privacy and a more pleasant and comfortable environment within your vehicle.
Colour-stable film that never turns purple
Absolutely no unsightly bubbling or peeling
Durable scratch-resistant surfaces
A noticeable decrease in glare - as much as 90%
Because our tinting is known to lower the temperature in your vehicle by as much as 70%, it can also help you to conserve fuel, as you won't need to rely solely on air conditioning.
Additionally, vehicle window tinting also offers protection for your vehicles interior. So if you have a new vehicle, then it's imperative that you contact us in order to protect your investment. The LLumar film we apply will block almost all of the ultraviolet rays which can cause your upholstery and carpets to fade. So when it comes to vehicle window tinting, we're the only company to call.

"LLumar automotive window films are engineered to enhance your vehicle's appearance, provide the performance you demand, and protect your investment."



*VLT - Visual Light Transmission
Speak to one of our friendly advisors today: 01246 511 226