Car Window Tinting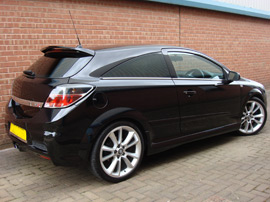 If you're interested in car window tinting, then you've come to the right place. Here at Spire Tinting we have a wealth of experience in tinting car windows. This can be achieved in varying degrees depending on your requirements and needs. We can guarantee that your car window tinting is a worthwhile investment and makes driving a much more pleasant experience.
There are a wide range of benefits to car window tinting. The LLumar window film we use nullifies the effect of sunlight on your vehicle thereby protecting the interior and enhancing the look to suit your style.
The films can also successfully lower the temperature in your car by as much as 70%. And what's more, the film we use blocks out 99% of harmful ultraviolet rays, protecting you, your upholstery and carpets from becoming bleached and faded. So, however much time you spend in your car, give us a call here at Spire Tinting to discuss the options available for car window tinting.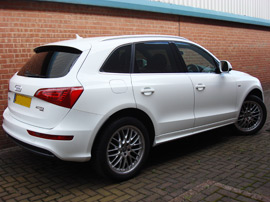 Quality Guaranteed
Here at Spire Tinting we believe first and foremost in Quality!
Quality that is affordable - that is why we use 'Avant Garde' from LLumar - one of the world's leading manufacturers of window film.
The 'Avant Garde' series is the latest range of ceramic films from LLumar which is different from the older conventional metalised films. This film is non-conductive and totally 'signal enabling', which means it will never interfere with satellite navigation systems, mobile phone signals or any GPS product unlike the traditional, metallised films.
Call today for a free quote.

"LLumar automotive window films are engineered to enhance your vehicle's appearance, provide the performance you demand, and protect your investment."



*VLT - Visual Light Transmission
Speak to one of our friendly advisors today: 01246 511 226